LARGE CLOSETS
Are you looking to get the most out of your large closet space? Clozevity of North Alabama is your space-defining guru with the perfect solutions for you! Our custom built-in closets are designed to last a lifetime and are made with the highest quality materials. Our custom closets are fully customizable, so you can get the closet of your dreams! Say goodbye to flimsy wire shelves and let's connect so we can help you get the most out of your large closet. Don't hesitate to reach out and see what Clozevity of North Alabama can do for you!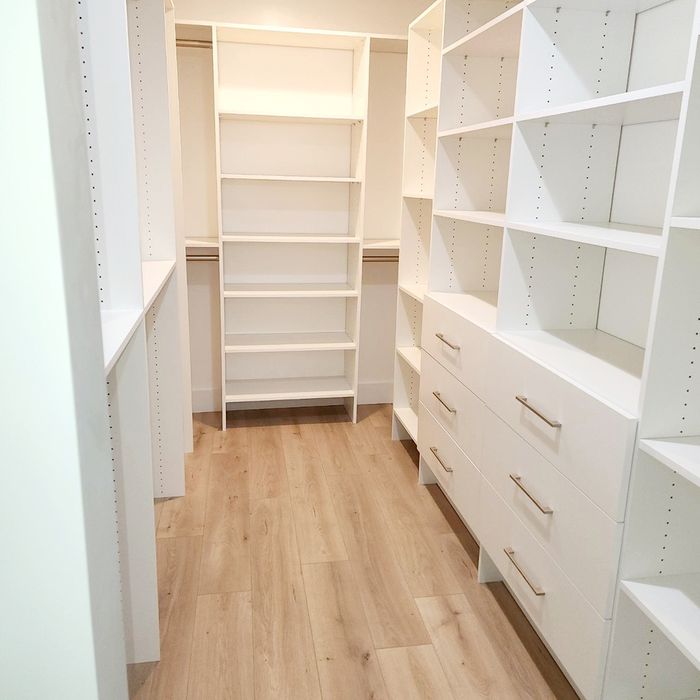 MAKE THE MOST OUT OF YOUR SPACE
At Clozevity of North Alabama, we understand that everyone's storage needs are unique. That's why we offer custom closet solutions tailored to your individual needs! Whether it's a master bedroom closet, utility space, or pantry, we provide the world of possibilities to make the most of your space. Our design team will work with you every step of the way to make sure your closet dreams come true. We'll help you transform an office closet to better store your small business supplies, or upgrade your kids' bedroom closet with a better organization system, complete with drawers and shelves for all their toys, clothes, or diapers. Let Clozevity of North Alabama bring your closet dreams to life!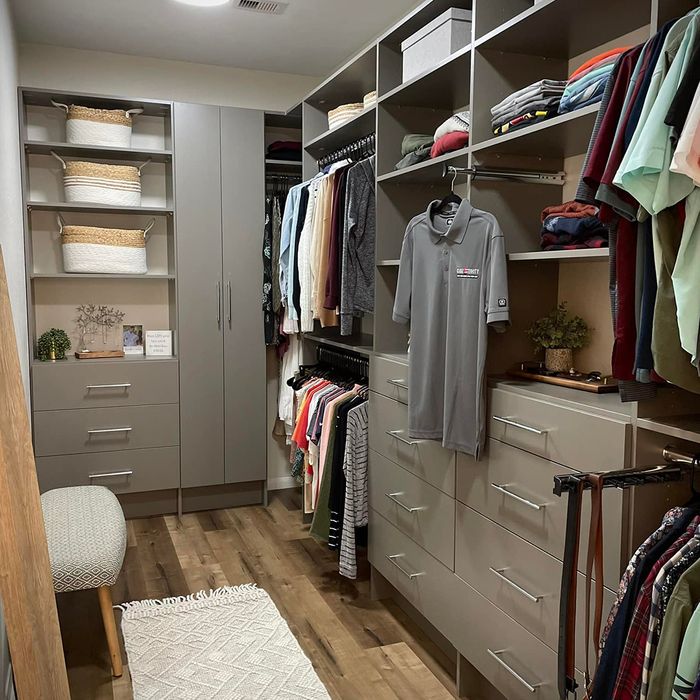 WHERE ORGANIZATION & STYLE MEET
Are you tired of having broken rods and flimsy wire shelves in your closet? Make investing in organizational solutions a priority and add value to both your house and your life at the same time! Clozevity of North Alabama offers custom built-in closets with a variety of style-forward organizational solutions such as drawers, cabinets, and strong shelving. With our easy process, you can turn your unorganized mess into a place of tranquility! After meeting with our designer to map out your large closet with our state-of-the-art design software, you can have your large custom closet fully installed in as little as 12 weeks! So, invest in Clozevity of North Alabama and make your life easier today!
GET THE CLOSET OF YOUR DREAMS
Are you ready to define your large closet space and turn it into a clutter-free paradise? Clozevity of North Alabama can help get you the closet of your dreams. Explore our financing options and reach out to talk with one of our designers to get started on your custom closet today!