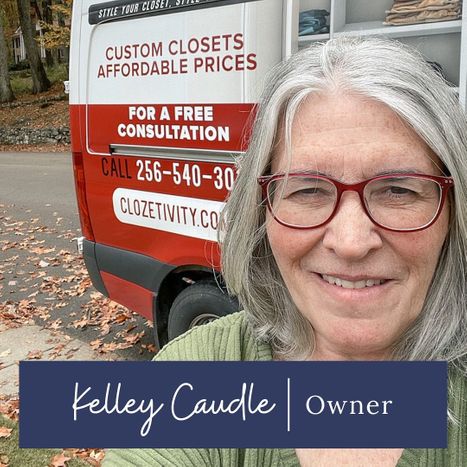 MEET KELLY
OWNER
Kelley is our fearless leader here at Clozetivity of North Alabama!
Ms. Caudle recently retired from The Boeing Company working on defense and commercial aviation programs. Kelley has been doing design work for over 40 years with a multi-discipline background in mechanics, electrical and technology innovations. She has built and rehabbed houses and finds architecture as one of her passions. She also has worked on commercial buildings worldwide. Kelley was featured in Alabama Technology Today as one of the state's top technical women in 2003. She authored a book, "Why Don't You Just Shoot the Moose – Applying Common Sense to Solve Everyday Business Problems"⠀⠀⠀⠀⠀⠀⠀⠀⠀
Kelley has such an impressive resume and these credentials are just some of the reasons you'll love her! Get in touch with Kelley to set up your FREE consultation today, and start building the space of your dreams!
MEET RADONA
Meet the team | Donna is our Office Manager but she's so much more than that! She assists with accounting, payroll and more. Let's hear what Ms. Donna has to say about her time with Clozetivity!
"Kelley and I graduated from the same local school (Lexington School). After many years we reconnected via Facebook. Kelley invested in Lexington to open her "dream restaurant". I joined her Rocketzoid team and began working during the renovation period. During this time I worked in advertising, accounting/payroll and assistant manager.
Clozetivity has become a second family for me. Kelley, Ashley and I have formed a lasting friendship and loyal working endeavor. I truly love seeing the customers closet space transform to a workable and attractive storage solution. I continue as office manager and do any and all things necessary for this company to succeed."
Get in touch with Donna today to set up your FREE consultation! Let her help you create a space you will love!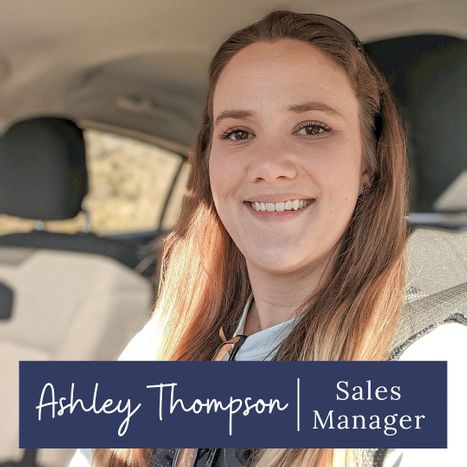 MEET ASHLEY
Ashley is our fabulous Sales Manager and she will be the first face you encounter here at Clozetivity!
"I joined this franchise in December of 2021. I have worked with Kelley, the owner, for around 3 years now. I love being a part of this team! I joined this team because I wanted to do something a little different than what I was used to previously, which was managing restaurants. I love being able to meet new people and help them design their spaces, whether it is master closets, pantries, office spaces or spare rooms…the list goes on."
LET'S GET STARTED
Always dreamed of a beautifully organized closet, but couldn't justify the price? You shouldn't have to take out a second mortgage to get a well-organized closet. Clozetivity makes closet design affordable and attainable.
We've streamlined the design process to make it stress-free and quick, often with a custom design within the same day. We can help you design and organize your closet, pantry, garage, laundry, or mudroom. A custom organized closet at an affordable price.