spacious and functional
Walk-in closets have become increasingly popular in modern homes, offering a spacious and functional solution for storing and organizing clothes and accessories. A well-designed walk-in closet can help keep your bedroom or other room neat and clutter-free while giving you ample space for your wardrobe or other items. Clozetivity of North Alabama offers the best walk-in closet design services throughout Northern Alabama. Here are some benefits of walk-in closets, and get a free quote today!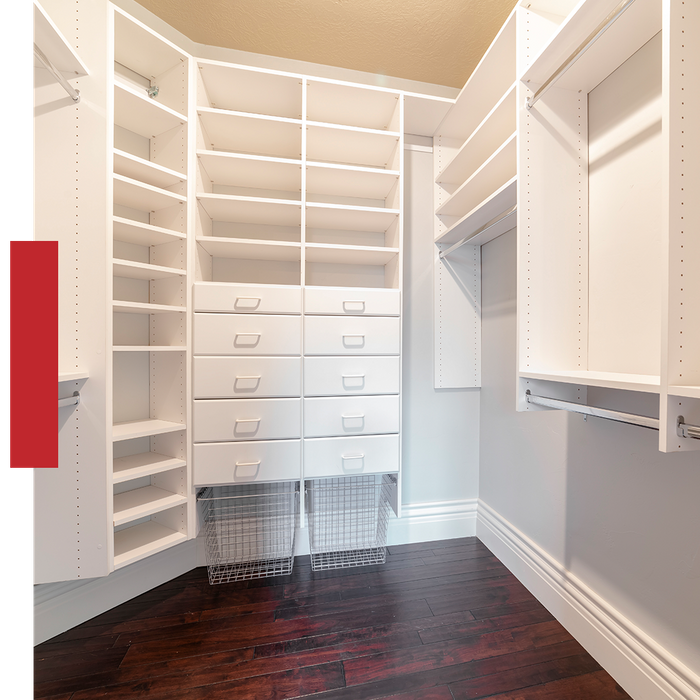 Ample Space
Unlike traditional closets, walk-in closets are spacious and offer ample space for storage. They allow for better organization, more space for racks, drawers, and shelves, and a larger area to hang clothes.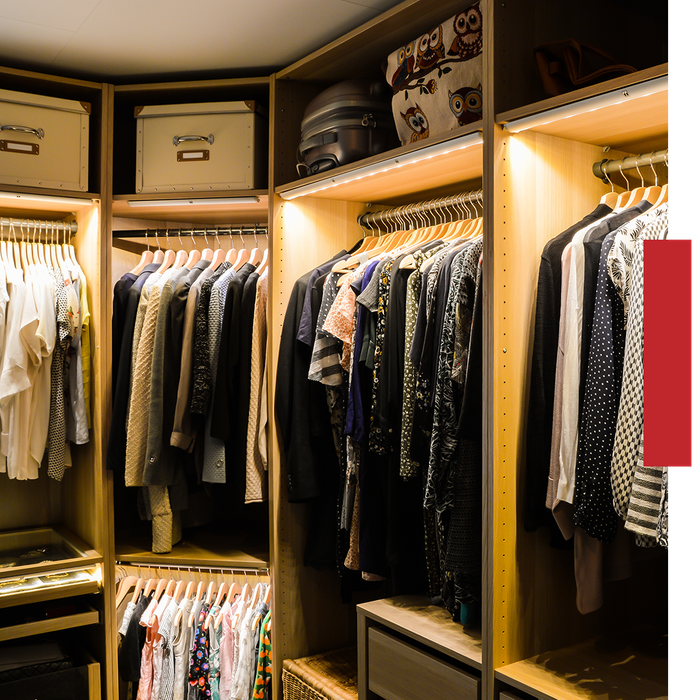 Better Organization
With a walk-in closet, clothes and accessories can be organized according to type, color, or casual/formal wear. This makes it easier to locate items, reduces clutter, and saves time when getting ready.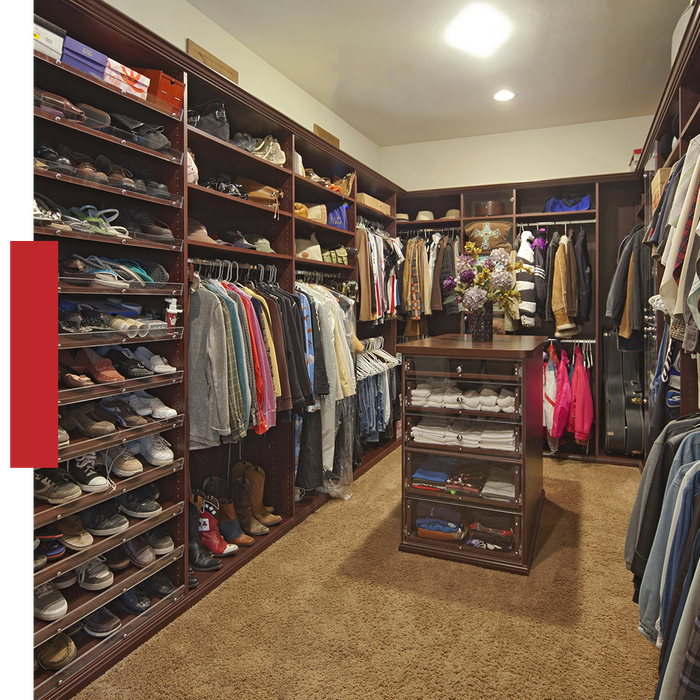 More Accessibilit
A walk-in closet is designed to be more accessible, allowing you to see all your items in one place. You can easily view your wardrobe and pick out the perfect outfit for a special occasion or day at work.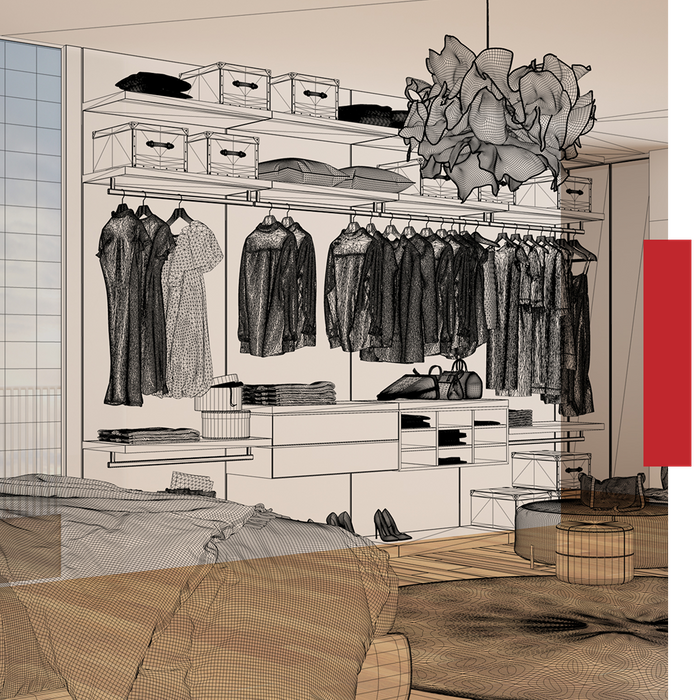 Customizable
Walk-in closets can be customized to fit your specific needs. You can choose different types of storage options, such as shelves, drawers, racks, and hooks, or design areas for shoes, jewelry, hats, and handbags. Our closet company will work with you to craft the walk-in closet of your dreams.
CALL FOR WALK-IN CLOSET DESIGN TODAY
A walk-in closet is a functional and luxurious addition to any Northern Alabama home. Clozetivity of North Alabama has years of experience helping local homeowners and business owners have wonderful walk-in closets personalized to their needs. If you're planning to remodel your bedroom, expand your office space, or just want your closet organized, consider adding a walk-in closet. Get a free quote today!