Clozetivity of North Alabama provides a wide range of services to meet all of your storage and organizational needs. We specialize in custom closets, pantries, mudrooms, laundry rooms, home offices, and garage organization systems, as well as any combination of these. Our experienced design team can work with you to create a custom closet design that fits your specific needs and space, while also adding aesthetic appeal to your home or office space in Florence, Alabama. Learn more below, and contact us today!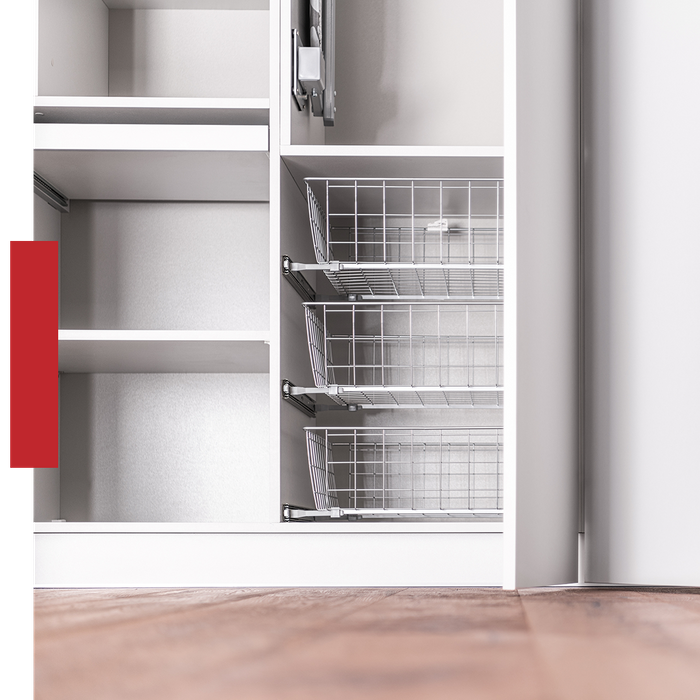 Custom Closet Design
A custom closet design for your Florence home or office typically includes an assessment and design consultation, followed by the manufacturing and installation of custom closet components such as shelves, drawers, hanging rods, and other organizational pieces.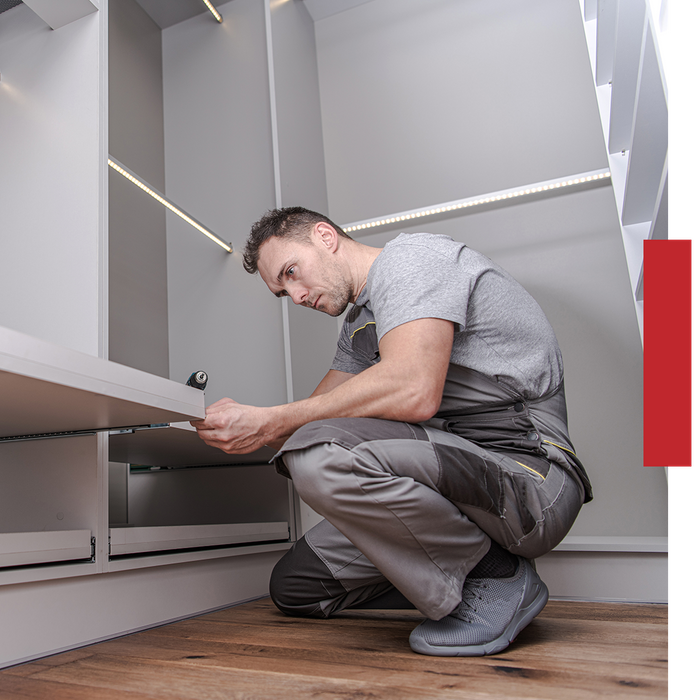 Closet Installation
Closet installation services involve measuring, designing, and installing a custom closet system designed by our team for your Florence home or business. This may include assembling shelves, drawers, and closets as well as hanging rods and installing hardware.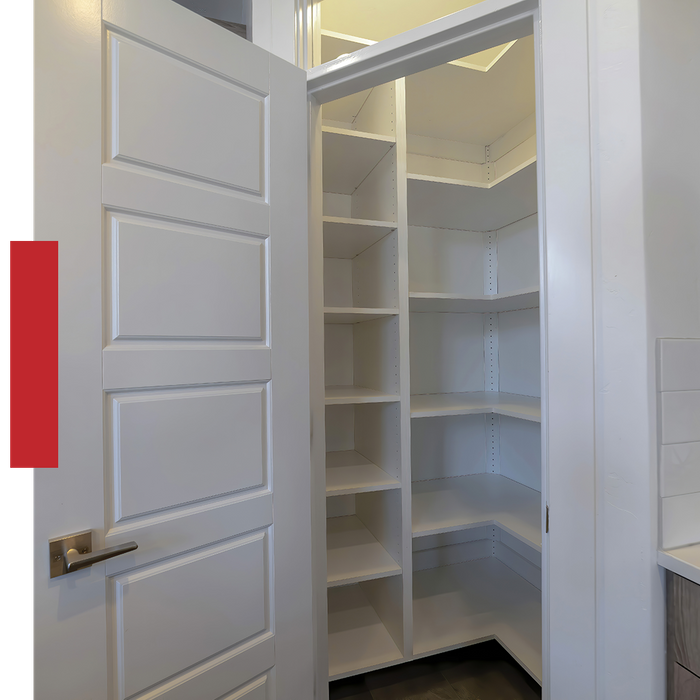 Custom Kitchen Pantries
Custom kitchen pantries are popular for homeowners in Huntsville who want to maximize their storage space and create a more organized kitchen. A custom pantry involves designing a space specifically for storing food items and other kitchen supplies. The kitchen pantry design can range from simple wall-mounted shelves to elaborate walk-in pantries with different levels and storage solutions.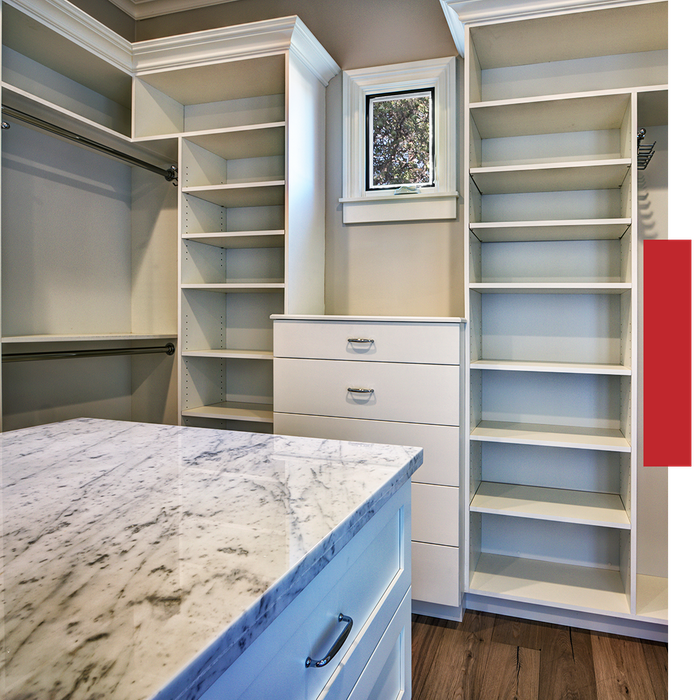 Custom Bedroom Closet
There are many different custom closet options available for bedrooms, depending on the size of the bedroom and the amount of storage you need. Options include custom walk-in closets, reach-in closets, and corner closets. Call to learn more about our custom closet solutions today.
GET STARTED TODAY
Clozetivity of North Alabama is proud to offer custom closet solutions in Huntsville. We offer a variety of high-quality materials and finishes, and our team of closet installation experts ensures that your new closet will be installed correctly and efficiently. With our professional design services, you can have the stylish and functional closet you've always wanted. Get a free quote today!