Clozetivity of Alabama and Tennessee is proud to offer our custom design closets and installation services across North/Central Alabama and Middle Tennessee. Our closet company offers custom closet solutions to meet your needs, including closet installation. We can transform any space in your home or office, including bedroom closets, pantries, laundry rooms, garages, and more. No matter the size of your space, our closet designers can ensure functionality and aesthetics that can rid you of the headache you may be experiencing of being unable to find your items. Call us for a custom closet design and solution today!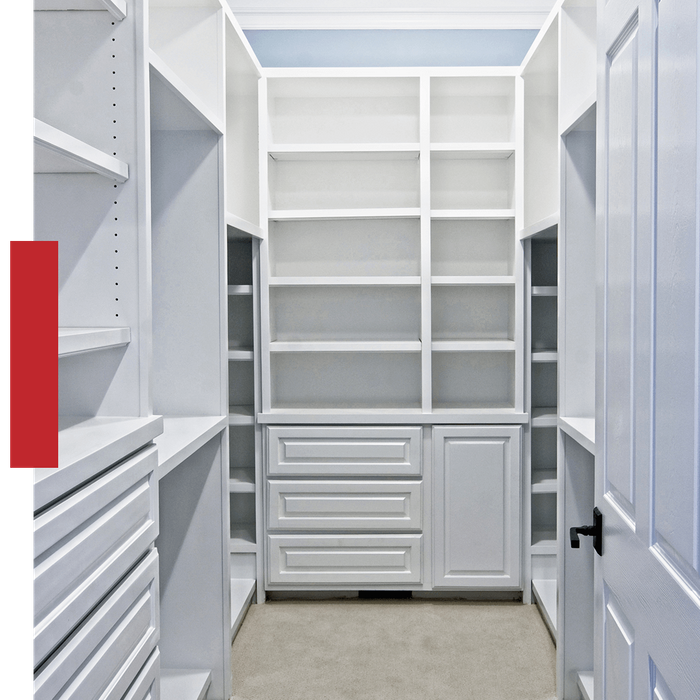 PARTNER WITH OUR CLOSET COMPANY
If you've been thinking about installing a custom closet design in your space in Alabama and Tennessee, you've come to the right place. Having a well-organized closet is a key factor in maintaining a stress-free lifestyle. Investing in custom closet design can help you maximize the limited space in your closet and make it easy to store and find items. Not only will custom closet design help you stay organized, but it will also increase the value of your home or office space.
One of the biggest benefits of investing in custom closet design is that it can help you make the most of the limited space in your closet. Instead of a one-size-fits-all design, a custom design will allow you to tailor the interior of your closet to meet your exact needs. This will make it easier to store and find items, and will also minimize clutter. Additionally, custom closet design can help you make better use of vertical space in your closet, allowing you to store items on shelves, drawers, and other storage solutions. There are so many benefits to a custom closet design that can truly make your life easier. Call Clozetivity of Alabama/Tennessee today!